Within the text view there is a text mode options menu:


 Return to the Magazine/Default View

 Night Reading Mode (Black background/white text)

 Day Reading Mode (White background/black text)

  Font size (with 3 options)

 Bookmark 

 Share 
In addition within the Enhanced Text View there is an option to go to the Photo Gallery by tapping the camera icon.  This will display the Photographs linked to the article.  To go back to the article tap "close".   

 Photo Gallery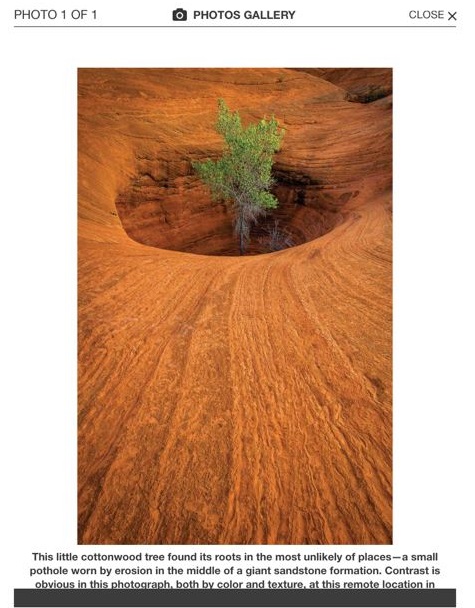 This feature's availability is established by the Publisher and may not always be available