If you have recently downloaded a new app, there was an error message during the purchase process, you incorrectly see the "buy" option, or you need to restore your device to factory settings then it is possible to restore iTunes purchases.  To do this:
Firstly double check that you logged into the correct iTunes account and you have a current magazine subscription under that Apple ID
Once confirmed, go to the Magazine App
Tap on the menu icon > go to "Settings" 
Select "Restore iTunes Purchases" > This can take a few minutes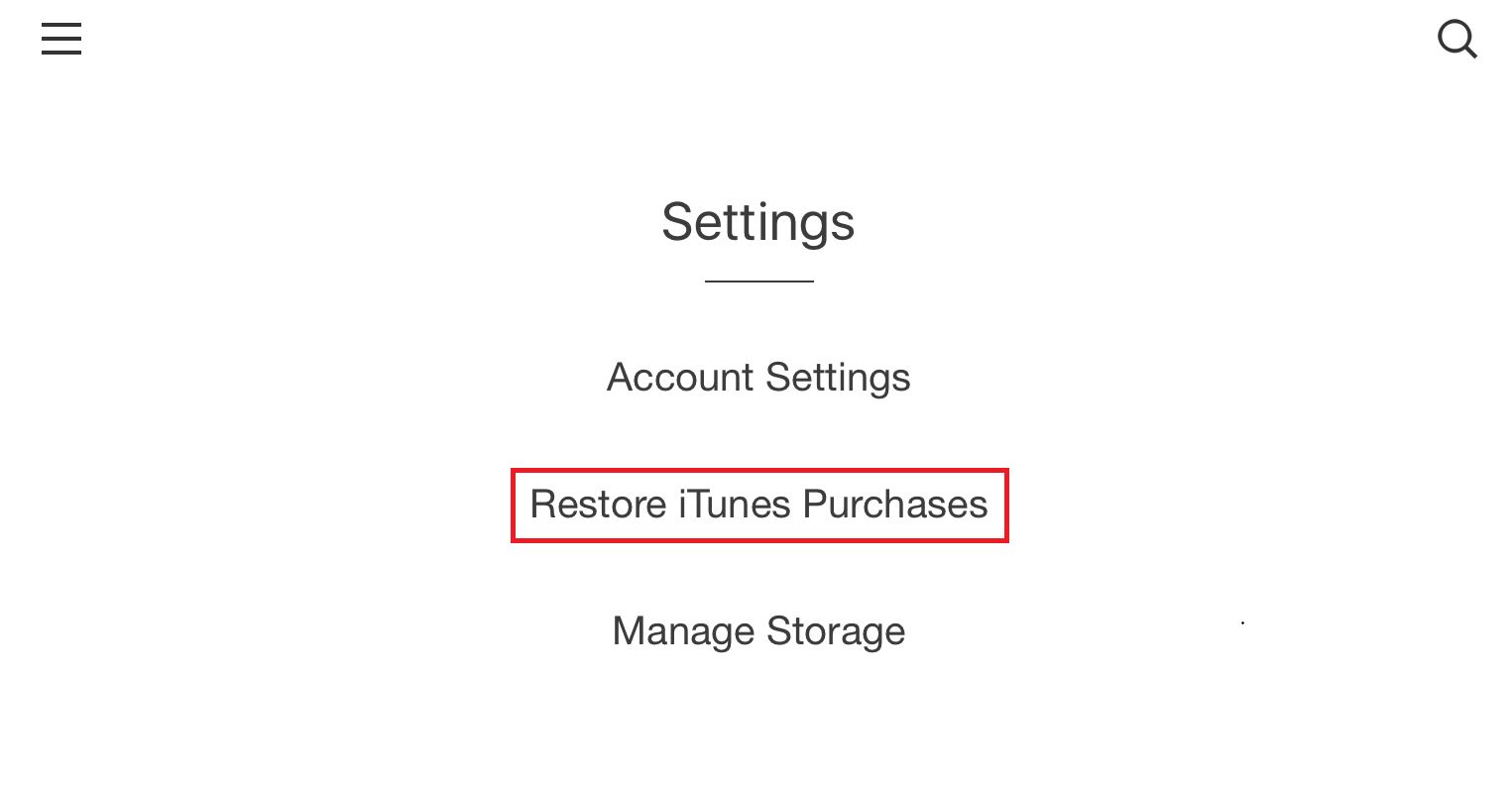 Once completed, close the settings menu and return to "My Library" where you should have a "Download" option for your purchased issues.
If this is still not the case, please close the application and open it again to make sure the "Issue List" reflects the latest information. 
Since this process depends on the connection to the iTunes servers, it might take several attempts at different times of the day.  Further help can also be found on the iTunes´s Help Page. 
NOTES:
If you see the "Buy Now" option for previous purchased issues, please restore the issue as above.  If it does not work after 3 attempts please wait a few hours, try again, and if it still does not work please contact us with the screenshot of the subscription start and end dates, or proof of purchase
If the back issue you are interested in, is not available in our store, we do not have it available in the new app to add for you.  Please read it in the previous app or  "contact the publisher" within the app to request additional issues to be added
It is not possible to restore guest purchases
It is only possible to restore purchases made via iTunes.  Please contact the Publisher for purchase made through them (About > Contact Publisher)